Sweet Toy Delights Business Opportunity
Do you want to work with a company that is run by people who have actually "been there, done that" as romance consultants already, so they truly know what you need to succeed? Do you want to join a ground floor opportunity with unlimited room for growth? Then you have come to the right place. 
Sweet Toy Delights is an exclusive Direct Sales Romance Company run by a former romance party consultant who knows just exactly what being "in the field" is really like.
That is why they offer one of the lowest start-up costs, reasonably priced business aids, one of the most generous compensation plans in the industry today AND even take care of the cost of your hostess rewards!

Sweet Toy Delights offers an extensive line of adult novelty romance products. Independent Sweet Toy Delights Consultants can get started for less than $100 and earn 50%+ profits on all of their products sold!
The Company offers a 100% Paid Hostess Program as well as tons of incentives, bonuses, recognition, opportunities to win trips and cruises, the ability to earn your way to their annual conference, live training events and more.
You can run your Sweet Toy Delights business by hosting in-home and online parties, participating in vendor fairs, or sell solely online with your very own personalized website.

Independent Sweet Toy Delights Consultant Dina Wild is one of the consultants growing her business and empowering couples with Sweet Toy Delights. Here is what she has to say about her business: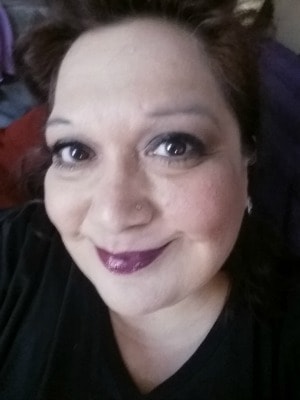 I have been a romance consultant for more than 14 years. I do it because I enjoy sharing with men and women the power of education and how it can enhance their romantic relationships. AND the money is good too!
Because of my business, I have been able to pay for a wedding to my husband of 9 years IN ENGLAND! That was such a great event.
My husband is my #1 supporter and encourages me whenever I need it. This business is like no other.
When I started, I was only interested in the discount and the product. However, over the years I realized how important my role is in every man and woman\'s life is that I meet.
I have helped save marriages, empowered women to be who they are, opened men's minds to explore taboo subjects with their love to build and grow together.
I have furthered my education in Sexology and obtained certification as a Sex Coach. I love what I do and do what I love.
Just because I've pursued a more professional approach to my business don't think that I can't party with the best of them! There is no party like a Wild Dina V. Party! It's Wild, Fun, Educational and Empowering!
Join me for a wild ride!
Romance Sells! Why not earn 50% profit on everything in the product line?
That\'s what Sweet Toy Delights can offer. Earn 50% to 55% profit in personal sales (this includes parties), team building and added bonuses. We offer our Host 25% in FREE products of their choice PLUS added bonuses and discounts on more product, which adds up to approximately 65% in free and discounted products. AND IT DOES NOT COST THE CONSULTANT ANYTHING!
This is huge! We have quality, body-safe products and promote body wellness. There are no quotas to stay active.
There is a monthly management fee that pays for your personal replicated website for direct customer orders and credit card processing. You are in charge of your business;
I'm here to help get you started, keep you on track to achieve your goals, cheer you on, and to be a friend when you need one. We offer training from Corporate and team, we have a Facebook group for consultants with training videos, LIVE events, documents and everything you would need to help you be successful.
Does this sound like the opportunity for you? Can I provide you with more information? Can I help get you started today? Contact me today. I want to help you make the best decision for your future.
You can learn more about how you can get involved with Sweet Toy Delights by visiting Dina's website and be sure to connect with her on Facebook, Twitter, and Instagram.