Time Management Tips for Direct Sales
Since I began coaching in 2008 I have worked with literally thousands of direct sales consultants and leaders to help them get control of their business and achieve the goals they set for themselves. With most everyone I have worked with, one common obstacle kept arising – TIME.
What is true is that we all have 24 hours in a day – and while we may have different obstacles, the playing field is very level when it comes to time.
Here are some Time Management Tips for Direct Sales Consultants to help you get your business – and your time – under control.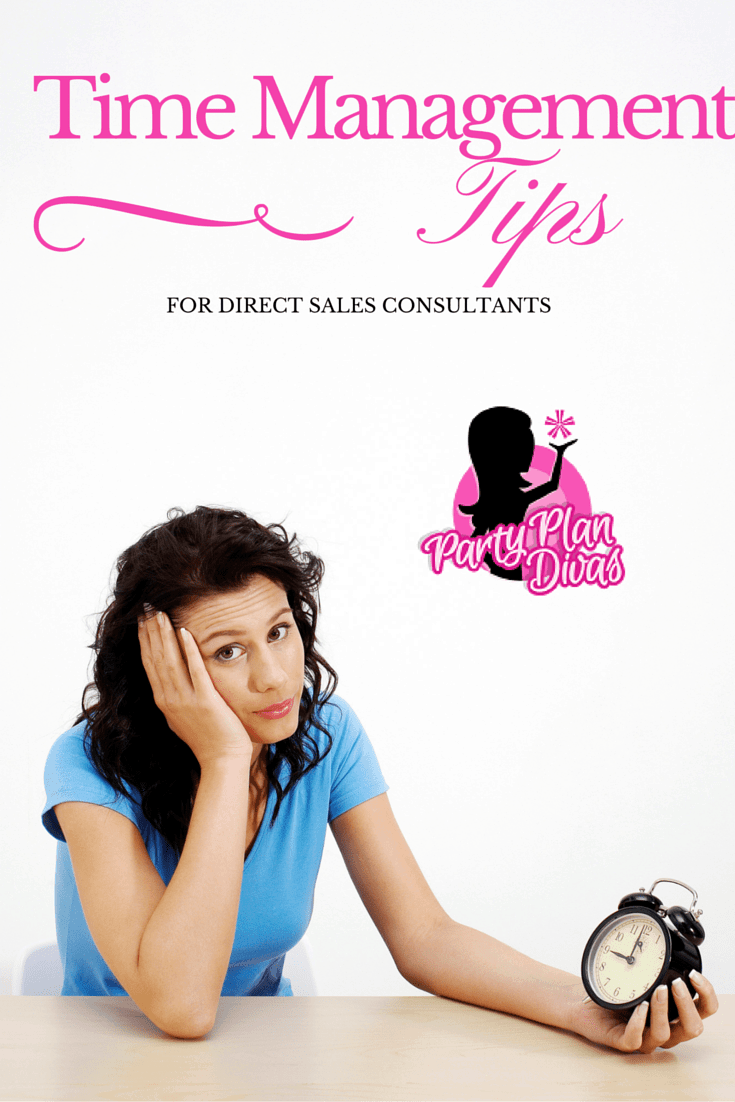 This post may contain affiliate links which means we receive a small commission at no cost to you when you make a purchase. As an Amazon Associate, I earn from qualifying purchases.
Controlling your schedule is a huge obstacle for any business owner. Regardless of your level or time with your company, you must create a schedule from a Top Leader's perspective.
Leaders create schedules based on the RESULTS that she wants to accomplish. Consultants create schedules based on the time they have available to work their business behind everything "else" in their life.
This is not to say you should ever – EVER – put your business in front of your family… but it is saying that you must prioritize your business a little each day.
If you are struggling to find the work/life balance, try these Time Management Tips to help you regain control.
Time Management Tips for Direct Sales Consultants
To run a business and be PAID like a business owner, you must treat your business LIKE a business, and not a JOB.
Step 1: Each week, make a list of things you need to accomplish in the following week. I do this each Sunday night so that I know going into my week what all I must do.
Your list must include any scheduled appointments, projects, events, parties, etc. Make sure that you have your profit producing activities on your list.
Profit Producing Activities usually include interaction from another person – whether it is Gardening, Hostess Coaching, or working with a Team Member.
If you fill your week with activities that are Time Consuming (filing, creating flyers, putting together Hostess Packets) but not Profit Producing, you will spend the week "working"… but not moving your business forward.
Step 2: Determine how long each activity will take. For some activities, this will be simple – an hour-long meeting at work will be one hour.
But as we all know, some parties take longer than others, and if your plans for the week include developing a new holiday marketing campaign that you have been putting off, it may take a few hours. (Note: this activity falls under "time consuming" – not profit producing. See the difference?)
You may find it difficult to determine the right amount of time for things when you are just starting out, but that is ok. Make your best estimates, and then monitor how long it actually takes you to complete the project, so that you will be able to plan better the next time it arises.
Step 3: Block off your schedule with highlighters in your Diva Success System Planner or organizer. Create your schedule for the week by determining when the best time will be to accomplish the items you have to do.
Put your scheduled appointments and parties in first – these are good profit producing activities that take priority. Then schedule time for each activity on your list in your calendar just exactly like they are appointments – with start times and priority.
Step 4: STICK TO YOUR SCHEDULE! This is the hard part. We will keep appointments with others, but seldom with ourselves.
Treat your appointments with yourself with the same level of importance as your appointments with others.
Know that you are creating the new habit of working your business consistently while focusing on activities that will more you towards your goals.
With these four Time Management Tips, you will be well on your way to finding great success with your time!