Traci Lynn Jewelry Review and Giveaway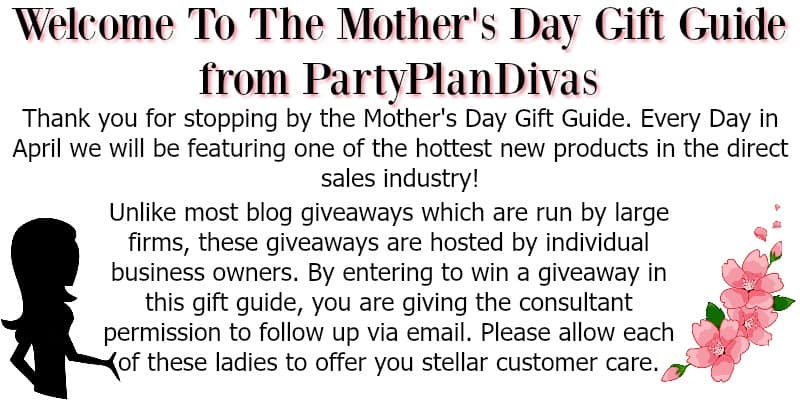 Have you heard of "statement piece" jewelry? You know, those one or two pieces in your collection that really stand out from the rest? I remember my grandmother talking about her "statement piece" that was a big, beautiful, bold necklace that I saw her wear only a handful of times – but man she looked radiant when she did. When I think about the products I have from Traci Lynn Jewelry though I feel like all of them are statement pieces – and all of them make me feel just as radiant as she did. In fact, I love that you can "make a statement" and feel great every single day with Traci Lynn.

Traci Lynn Jewelry began with one woman's unwavering commitment to creating not only an incredible jewelry line – but to "Pass the MIC" (Motivate, Inspired and Change) the lives of women by offering them the opportunity to build their own businesses and being their own boss representing that line. For over 20 years, Traci Lynn Fashion Jewelry has sold high-quality, affordable fashion jewelry through a wholesale network and direct sales. The jewelry is not only fashionably distinct; it's made of the finest quality materials. Cubic zirconia, rhodium plating, and Austrian crystals are routinely used so the products are not only affordable but also breathtaking and beautiful.
Independent Traci Lynn Jewelry Consultant Coretta Campbell sent me another beautiful piece to add to my collection. I have joked with her that every time I open another one of their custom black boxes, I fall more in love with her and her company! This piece was no exception – I only wish my phone could show just how much sparkle this "Girls Stuff" Bracelet really has!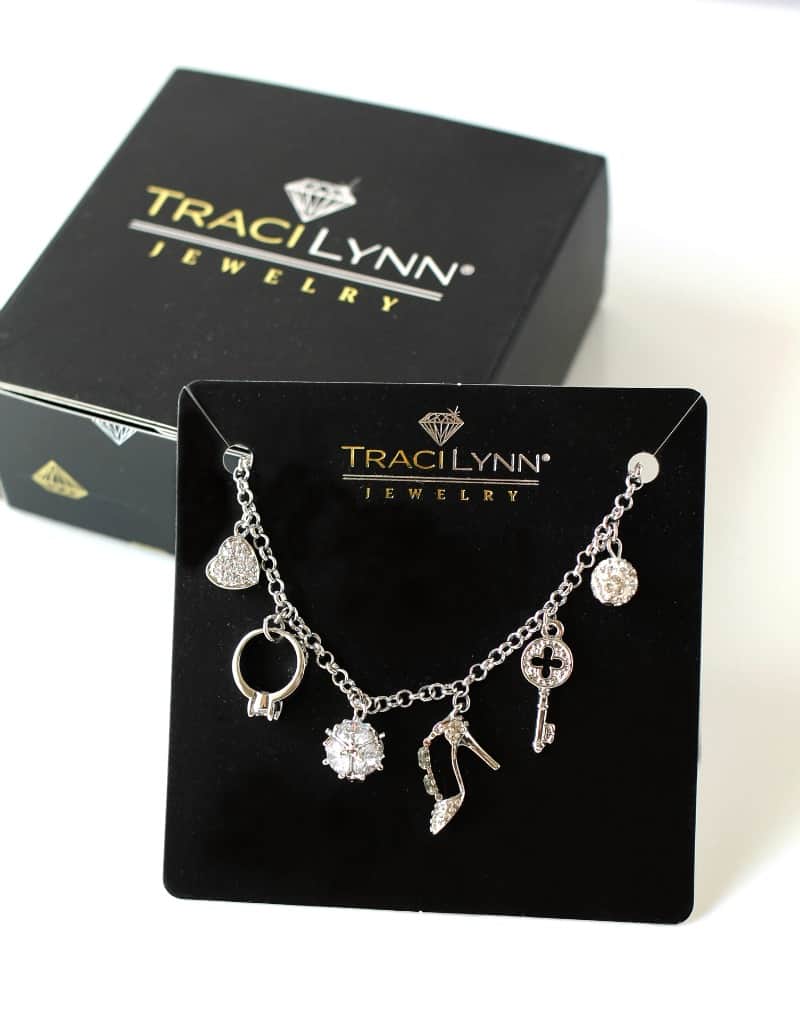 Traci Lynn Jewelry has an entire line of necklaces, rings, earrings, and bracelets that are unlike any other jewelry company on the market. They even offer handbags and a men's line now too! Their pieces are sure to stand out and get compliments everywhere you go. I love how every Traci Lynn piece has a simple elegance that can be paired with blue jeans and heels or your favorite little black dress. You can shop directly from Coretta's website or host a party to earn free and discounted products. If you want even more, join Coretta's team and build a business selling this exclusive bold fashion line! Check out Coretta's website to learn more about Traci Lynn Fashion Jewelry.

I am excited to offer one lucky reader a $25 Shopping Spree from Independent Traci Lynn Jewelry Consultant Coretta Campbell so you can choose which ones of their pieces you want to make a "statement" with! You can enter using the RaffleCopter widget below! Good luck!
This giveaway has ended. Please check out our most recent Gift Guide to find active giveaways.