Damsel in Defense Soft Shelly Wallet Review
When Damsel in Defense first launched just a few years ago, I immediately became a champion for their mission and a fan of simple all of their products. Damsel in Defense is all about helping women to feel confident and empowered and to educate and equip us all with tools that would help keep us safe in virtually every aspect of our lives.
As a woman who travels a lot and also spends a lot of time home alone with my children, I love the idea of having products on hand that – while I hope I will never need them – I have at my fingertips should the scenario arise.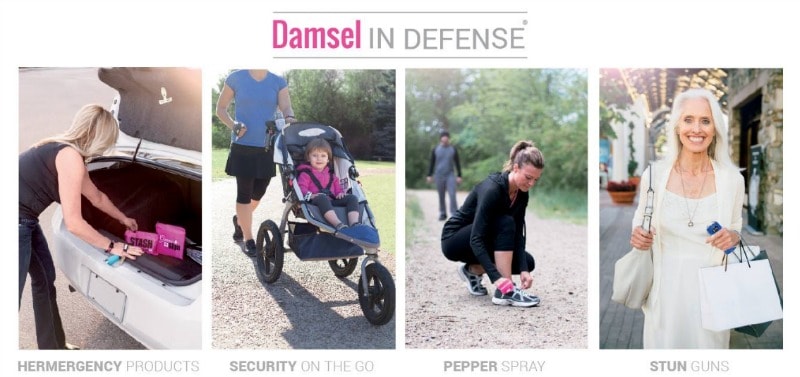 Independent Damsel in Defense Pro Deb Bartlett sent in a beautiful Soft Shelly Wallet from The Daphne Concealed Collection in for the 2017 Mother's Day Gift Guide.
To be honest, when I opened the package I wondered if Damsel in Defense had suddenly gone into the handbag business… but as I looked further I saw there was something unique about this pretty little wallet, and I quickly began putting ALL of my belongings in it to use myself full time.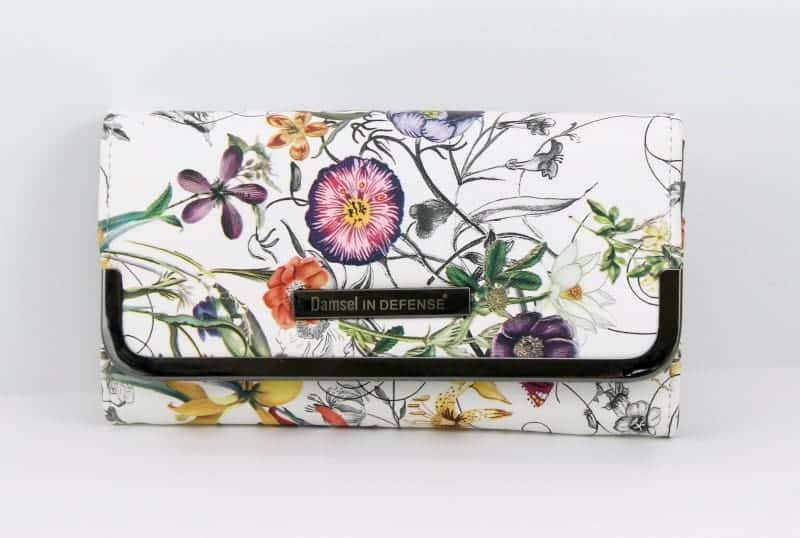 You see, this beautiful snap close wallet is more than just a wallet – it is made with material that provides protection against the digital theft of your personal information.
Identity Theft is one of the most common crimes committed every day – but you seldom hear about it because it isn't violent… however as someone who has had to personally deal with the effects of having your identity stolen, I can tell you, the anguish it causes is still very, very real.
And what makes it even worse is that the effects can last for months or even years. It took me no time at all to decide this wallet was for me.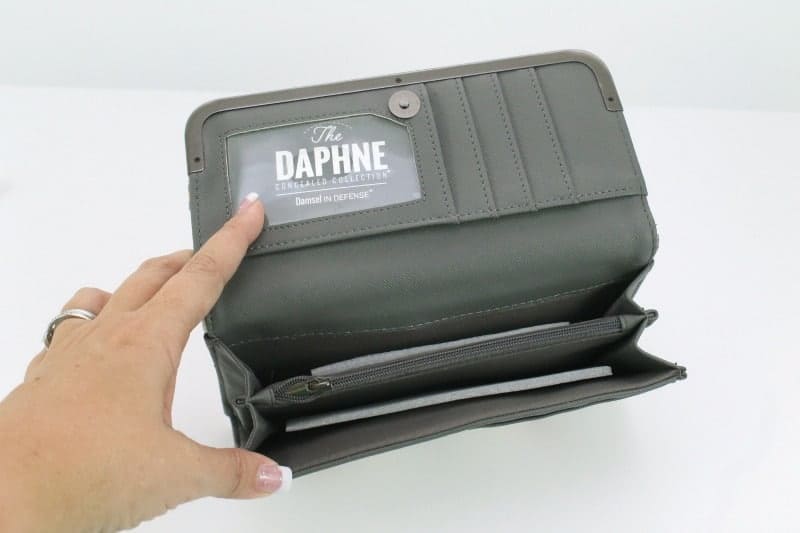 Damsel in Defense is helping women to be empowered in every aspect of their lives – from their own personal safety to their own personal finances!
Their generous compensation plan allows you to build a business helping others. If you have a passion for helping women – check out more about the Damsel in Defense Business Opportunity on Deb's Website.