Direct Sales Company – Diamond Divas
Welcome to the Party Plan Divas Direct Sales Companies Directory Listing for Diamond Divas!
Presenting Pattie Klassen
In our directory we highlight incredible consultants from direct sales companies in Canada and the US. We invite you to get to know them, check out their sites and find the direct sales company that's just right for you.

Consultant Name: Pattie Klassen
Company Website Link: Click here to visit Patti's website
Phone Number toll-free: 815-757-0901
About Diamond Divas Consultant Pattie Klassen :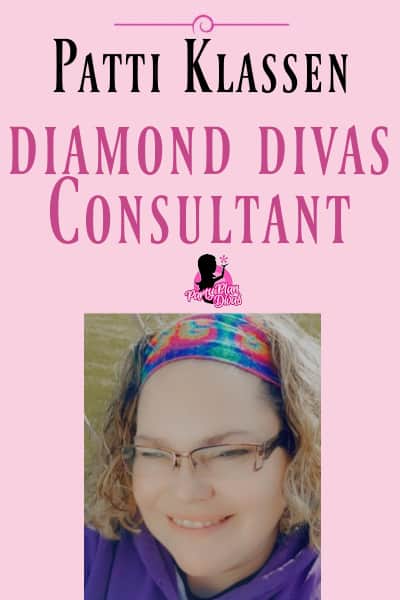 I am a stay at home mom who loves to craft!
I enjoy crocheting and diamond painting among other crafts!
My family and I love to spend time together and I love the ability to be at home with them and work when my schedule allows me to!
Now instead of stressing about who will watch my kids if they get sick or school is shut down to remote learning again I can be there to help and still work!
I sell these products online only, you order from the site and gets shipped directly to you!
Social Media Links:
List of three of Patti's favorite Diamond Diva products:
1- Diamond painting kits
2- Jewlery Kits
3- Paint by numbers
Click here to go back to the Party Plan Divas Direct Sales Companies Directory