Direct Sales Company – Tori Belle Cosmetics
Welcome to the Party Plan Divas Direct Sales Companies Directory Listing for Tori Belle Cosmetics!
Presenting Bernadette Canuela
In our directory we highlight incredible consultants from direct sales companies. We invite you to get to know them, check out their sites and find the direct sales company that's just right for you.

Consultant Name: Bernadette Canuela
Company Website Link: Click here to visit Bernadettes website
Phone Number: 408-759-2598
About Tori Belle Cosmetics Consultant Bernadette Canuela :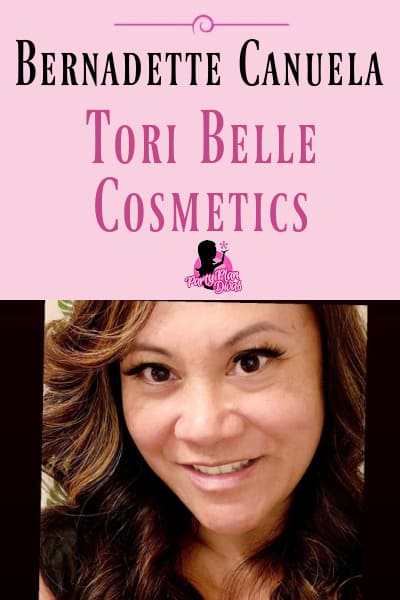 I joined Tori Belle in October 2020 when I saw the "attraction" of magnetic lashes! I'm not a makeup guru but am a former lash extension addict of almost 2.5 years
after much chagrin – I needed to give it up as it was wreaking havoc on my natural lashes
(and my wallet)
I desperately searched for an alternative to costly, timely lash appointments and annoying glue-tube falsies. Like many postpartum moms and women in general – the past year took a toll on our self-confidence and overall mood.
Enter magnetic liner & lashes … 𝑻𝒐𝒕𝒂𝒍
𝒈𝒂𝒎𝒆 𝒄𝒉𝒂𝒏𝒈𝒆𝒓𝒔! Not only were they a fraction of the cost of extensions, they practically
put themselves on
They require no glue tubes, aren't messy, and can be applied in just a matter of minutes. In addition, I've found it easy to change lash styles on a whim but feel secure enough to know the tiny magnets have all-day (or all-night) staying power
You too can head out with that
confidence boost
we all deserve!
Social Media Links:
Bernadette's Favorite Products:
Magnetic Lashes/Magnetude Liner
Ascend Skincare
The Works Brow Gel
About Tori Belle Cosmetics:
Click here to go back to the Party Plan Divas Direct Sales Companies Directory