Direct Sales Company – Pampered Chef
Welcome to the Party Plan Divas Direct Sales Companies Directory Listing for Pampered Chef!
Presenting Mary J Blackburn
In our directory we highlight incredible consultants from direct sales companies. We invite you to get to know them, check out their sites and find the direct sales company that's just right for you.

Consultant Name: Mary J Blackburn
Company Website Link:  Click here to visit Mary's website
Phone Number: 412-287-7665

About Pampered Chef Consultant Mary J Blackburn: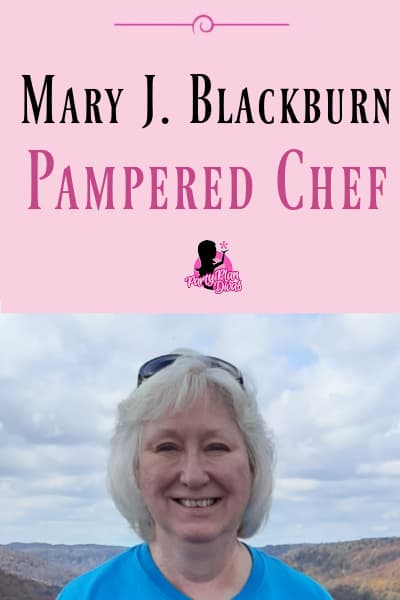 I am a certified Integrative Nutrition Health Coach that loves to cook and bake gluten free foods with quality products.
I joined Pampered Chef in 2018 after being a very, long time fan of their products.
I have used Pampered Chef products pretty much my whole entire married life, 44 years to be exact.
Being a Pampered Chef Consultant has really helped me to get out and party my way. During the lockdown of Covid, I learned a new way to party, virtually. It's a lot of fun and people can party in their pajamas if they want. 
Social Media Links:
Suzy's Favorite Products:
It's hard to pick just 3
Deluxe Air Fryer
Enameled Dutch Oven
Rapid Prep Mandoline
Click here to go back to the Party Plan Divas Direct Sales Companies Directory