Direct Sales Company – Style Dots at Home
Direct Sales Companies Directory Listing for Style Dots at Home
Presenting Marcia Harris, Style Dots at home Consultant
In our directory we highlight incredible consultants from direct sales companies in Canada and the US. We invite you to get to know them, check out their sites and find the direct sales company that's just right for you.

Consultant Name: Marcia Harris
Company Website Link:  Click here to visit Marcia's website
Contact: 864-346-0407 

Style Dots at Home Consultant Marcia Harris: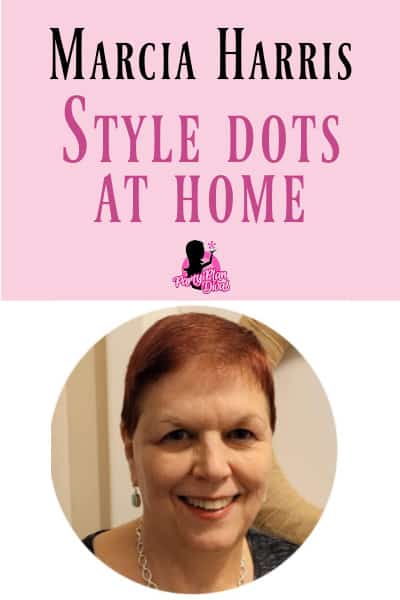 Hello! I am Marcia Harris, an Independent Boutique Partner for Style Dots. I have lived in South Carolina for 27 years. I am originally a farm girl from Indiana. I love all animals and love to do fundraisers for rescue groups. 

I joined Style Dots for several reasons. I absolutely adore the jewelry and love sharing all about it. Style Dots is owned by two Christian women that treat their Boutique Partners like royalty and also give back by sponsoring two charities that are dear to their hearts. 

I sell the jewelry online through my website and online parties. I also love to do in home parties and one-on-one styling consultations. I think every woman should feel special. Style Dots makes you feel special and lets your inner beauty shine!
Style Dots has been a blessing to me. I have gained confidence in myself and joined a sisterhood of women like no other. Our Boutique Partners are all about supporting and loving each other. I am so happy to be a part of this inspiring company. 
Find Marcia on Social Media:
Marcia's Favorite Style Dots at Home Products
Capri Huggy Hoops
Classic Cable Original Bangle
Style Squares Dots
More About Style Dots at Home:
Learn more about the business opportunity – click here.
Click here to go back to the Party Plan Divas Direct Sales Companies Directory