Direct Sales Company – Pink Zebra
Direct Sales Companies Directory Listing for Pink Zebra
Presenting Betty Corbett, Pink Zebra Consultant
In our directory we highlight incredible consultants from direct sales companies in Canada and the US. We invite you to get to know them, check out their sites and find the direct sales company that's just right for you.

Consultant Name: Betty Corbett
Company Website Link: Click here to visit Betty's website

About Pink Zebra Consultant Betty Corbett: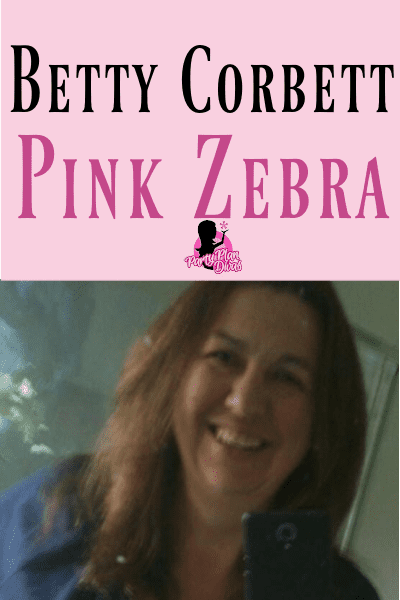 Hi everyone, My name is Betty!
I am an Independent Consultant for Pink Zebra, the best in soy wax fragrance. Have you ever had a scent trigger a memory? We have amazing accessories in many styles & sizes
All-natural, grown soybeans from USA farmers
Non-toxic, it won't hurt your kids or pets
Non-allergenic
Devine scents
I have always been sensitive to smells, I could only handle fruity from YC. My hubby, Mike, on the other hand, couldn't tolerate anything!! So, I went years without scenting my home I first tried a sample of Pink zebra in March 2020 & I was in LOVE I took my sample bags, opened them, and placed them in various spots in my home, to test Mike. Three days later, he came into the kitchen & was looking for the Donuts that I was not cooking!! Within a month, he was buying his favorite burner.
In May 2020 I became a consultant & I am changing lives, one person at a time.
I DON'T LOVE IT BECAUSE I SELL IT
I SELL IT BECAUSE I LOVE IT
Find Betty on Social Media:
Betty's Favorite Pink Zebra Products:
Three of my favorite products:
Amaretto Cream
Cherrylicious
Air Care
Learn more about the business opportunity – click here.
Click here to go back to the Party Plan Divas Direct Sales Companies Directory