Direct Sales Company – Mary & Martha
Direct Sales Companies Directory Listing for Mary & Martha
Presenting Kerry Santucci, Mary & Martha Consultant
In our directory we highlight incredible consultants from direct sales companies in Canada and the US. We invite you to get to know them, check out their sites and find the direct sales company that's just right for you.

Consultant Name: Kerry Santucci
Company Website Link:  Click here to visit Kerry's website

About Mary & Martha Consultant Kerry Santucci: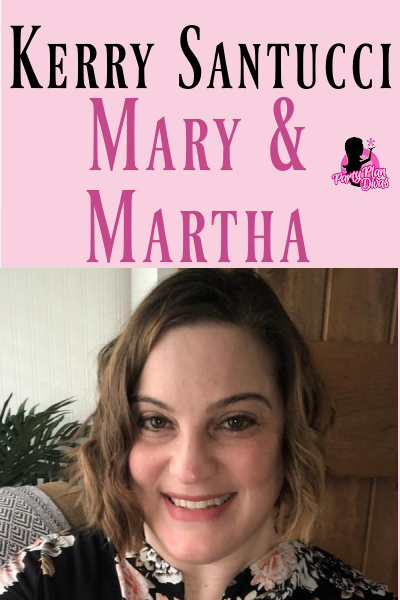 Hi! My name is Kerry and I joined Mary & Martha in April 2021.
I actually joined the company product unseen. That's right!
I fell in love with the planter box when I was doing an online search and figured I would join (since it was the best deal).
Once I received the products I was blown away by their quality (and size!) and immediately started telling anyone who would listen! Being in Direct Sales has allowed me to stay at home with my son after having left the medical field.
I love the flexible schedule and when you're doing something you love, it doesn't feel like work.
Find Kerry on Social Media:
Kerry's Favorite Mary & Martha Products:
1. Hope, Faith, and Love Basket Collection
2. Simply Elegant Dinnerware Collection
3. Grow in Grace Planter Box
More About Mary & Martha:
Learn more about the business opportunity – click here.
Click here to go back to the Party Plan Divas Direct Sales Companies Directory