Direct Sales Company – Thirty One Gifts
Welcome to the Party Plan Divas Direct Sales Companies Directory Listing for Thirty One Gifts!
Presenting Jamila Barahona
In our directory we highlight incredible consultants from direct sales companies in Canada and the US. We invite you to get to know them, check out their sites and find the direct sales company that's just right for you.

Consultant Name: Jamila Barahona
Company Website Link: Click here to visit Jamila's website
Phone Number toll-free: 209-585-3977
About Thirty One Gifts Consultant Jamila Barahona: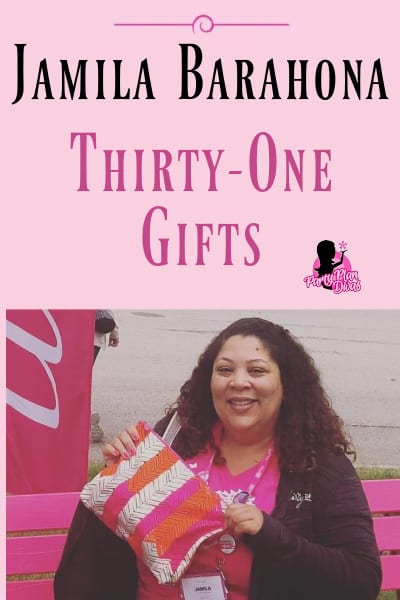 I sell Fun & Functional bags, totes, purses, and home organizational productions!
Almost every product can be personalized to make for unique and heart-filled gifts.
Selling Thirty-One has enabled me to me meet new people, step out of my comfort zone and travel to new places.
I'm able to set my own hours and work my business around my family's time and work.
Find Jamila on Social Media:
List of Three of Jamila's Favorite Thirty-One products:
Three of my favorite products:
Large Utility Tote
Clear Clip thermal
Casual Crossbody Tote
More About the Company
Learn more about the business opportunity – click here.
Click here to go back to the Party Plan Divas Direct Sales Companies Directory