Direct Sales Company – Mary Kay
Direct Sales Companies Directory Listing for Mary Kay
Presenting Diane Swanberg, Mary Kay Consultant
In our directory we highlight incredible consultants from direct sales companies in Canada and the US. We invite you to get to know them, check out their sites and find the direct sales company that's just right for you.

Consultant Name: Diane Swanberg
Company Website Link:  Click here to visit Diane's website
Contact: 425-218-0867

About Mary Kay Consultant Diane Swanberg: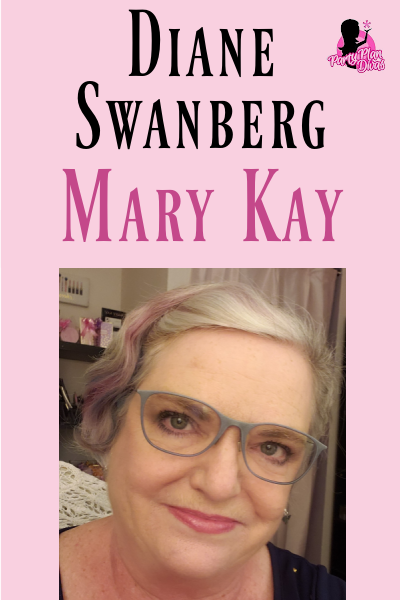 I am a mother of four grown children, grandmother to three and wife to my incredible husband for 22 years.
I have a full-time career as a Crisis Mental Health Socialworker. I had been using Mary Kay products for body care, facial skincare and makeup for about 5 years and loved the products. I needed something "lighter" than my daytime career and was interested in meeting women who were motivated, positive and supportive of each other.
I knew Mary Kay had an excellent reputation in direct sales and were known for excellent service to customers and consultants. The consultant discount of 50% off retail was also very enticing. 

The first year, I had a few customers and mostly used the high discount to purchase my own products. When the Pandemic closed down our state for several months in early 2020, I started reaching out to friends and family through social media and offering virtual pampering sessions. At that time, hair and nail salons had been shuttered and everyone was needing some extra special care. 

My business exploded! Women were so happy to be able to enjoy some much needed pampering and girlfriend time from the safety and comfort of their own home. I have fun making the Spa Pampering Sets pretty and special for each woman. I now have customers all over the Country. It's been really wonderful getting to know so many women from different areas and to help them feel pretty and cared for. 
Most of my business is virtual through Facebook Live and Zoom. I offer skincare and makeup demonstrations, complete with demo samples, and individual skincare consults. I am also able to provide in person services in my home studio for my local customers. I have a Facebook VIP Customer Group where I offer specials, tips, tricks and demonstrations. 

The Mary Kay business opportunity has allowed me the ability to meet an incredible group of women, other consultants and customers. I have amazing friendships with these women who I would have never met otherwise. It has allowed me to have fun, be celebrated. earn rewards and increase my self-confidence. The extra income has allowed us to start home improvements that had been on the back burner for too many years.  

Mary Kay is a family owned business that is debt free… for 58 years! The Mary Kay Foundation supports domestic violence victims and their children as well as finding a cure for cancers that target women. 
Find Diane on Social Media:
Diane's Favorite Mary Kay Products:
Three of my favorite products:
Timewise Volufirm Repair Skincare
Clearproof Charcoal Mask
Silky Setting Powders
More About Mary Kay:
Learn more about the business opportunity – click here.
Click here to go back to the Party Plan Divas Direct Sales Companies Directory