Black Friday Sales Success
The biggest shopping day of the year in just a few weeks away – BLACK FRIDAY! Don't wait until the last minute to organize your Direct Sales Black Friday Specials! Here are some great tips for Black Friday Sales Success!
Companies around the country have already started "leaking" their specials out to the media… already growing a "buzz" among shoppers everywhere who are making their early morning shopping plans!
Black Friday is the official opening to the Christmas Selling Season. Though it is not always the absolute largest selling day, it is by far the largest traffic day to retailers around the world.
The term "Black Friday" comes from retailers who have "suffered" over the summer months getting back "into the black" (i.e. PROFITS!) with amazing deals, specials, and sales to entice every shopper.
Cyber Monday is the Monday following Black Friday and the unofficial kick off to online shopping for the holiday season.
On this day, many merchants will have some great deals, and these deals are only good online. There are usually great deals throughout the holidays but some of the best can be found on this day, even more so this year with the way our economy has been going lately.
You can have Black Friday Sales Success with these few tips: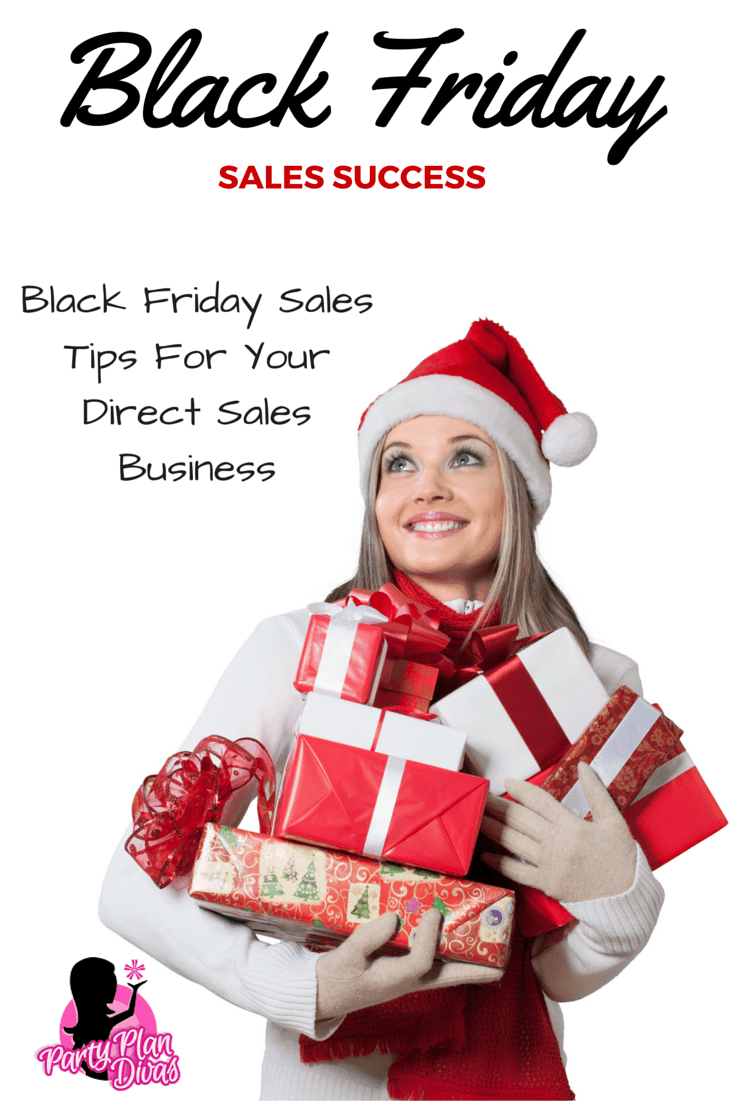 This post may contain affiliate links which means we receive a small commission at no cost to you when you make a purchase. As an Amazon Associate, I earn from qualifying purchases.
Black Friday Sales Success
Use these ideas and start planning (and "leaking!!") your specials NOW to have an amazing Black Friday (and Cyber Monday!) sale – all the while YOU are out doing some shopping of your own!!
"Bounce Back" Discounts
With any purchase, offer a Gift Certificate or Discount Coupon for the next purchase. Like the restaurants offering a smaller increment gift card with the purchase of a larger gift card or similar to Kohl's Cash – this can be a second gift, a gift for the giver, or add value to the original purchase.
This will also boost your January sales! Check out my video on using Bounce Back Coupons.
Free Gift with Purchase
Offer top selling Free Gifts with purchase increments. Take a look at your average orders from the last few months (or last year if possible) and increase it a bit. Make sure you gift warrants that much, however.
Random "Blue Light" Specials
Randomly highlight products throughout the day on your site. You can use your Social Media platforms that we talked about last month to send these specials out.
Consider setting up accounts such as CoSchedule which will automate the process of sending out specials at certain times. Set up your coupon codes in advance for completely seamless shopping.
Send Two Reminder Emails
For whatever promotions you run, make sure to keep your company on everyone's mind throughout the season. Up your email marketing efforts to help not get "lost" in the abundance of other emails everyone will be receiving.
Give Store Credit, Not Discounts
Don't give away the farm by offering outrageous discounts on your products of you don't have to.
Consider offering store credit in the form of an online Gift Certificate that can be used towards future purchases. For example, instead of offering a $25 discount, offer a $35 store credit.
Spread It Out
Yes, the whole purpose of Black Friday being the "one day sale"- but, the new Cyber Monday is not to be overlooked! Consider running a weekend-long sale, or having different specials on each day.
This will also alleviate Customer Service craziness on just one day, and allows for customer viral marketing to kick in.
Create Product Bundles
Utilize what your Corporate Office has already created, or create your own. The easier you make gift giving – the more your customers will shop with you – AND refer you to their friends.
The value of a product bundle can be perceived as greater than the sum of its part because you are conveniently creating a one-stop gift.
It's The Little Things
Gift wrapping, customization, separate shipping, alterations – these "little things" paired with excellent Customer Service will keep your shoppers happy, and the better their experience the more they will tell their friends and colleagues.
You can add in a bundle of samples packaged up pretty for an inexpensive extra!
Start Advertising Now
Begin"leaking" your sales now for Black Friday Sales Success. Use your Social Media to start creating a buzz about your Holiday Specials.
Make everything you send viral – meaning they can forward to a friend, retweet, repost, etc.
The most successful marketing campaigns are those that reach target consumers, engage with them, and create a relationship well before they make a purchase.
Enlist a Team of Elves
Make sure that everyone you meet or work with this season has plenty of your Diva Referral Cards to hand out.
Consider making cards from vistaprint.com just for this purpose.
Create a Referral System to reward your Elves for their help.
The more people you reach, the higher your sales will be this season, and with the Bounce Back incentives – the higher your January will be as well.
Go get 'em Santa!