Direct Sales Company – Bomb Party
Welcome to the Party Plan Divas Direct Sales Companies Directory Listing for Bomb Party!
Presenting Pattie Klassen
In our directory we highlight incredible consultants from direct sales companies in Canada and the US. We invite you to get to know them, check out their sites and find the direct sales company that's just right for you.

Consultant Name: Pattie Klassen
Company Website Link: Click here to visit Patti's website
Phone Number toll-free: 815-757-0901
About Bomb Party Consultant Pattie Klassen :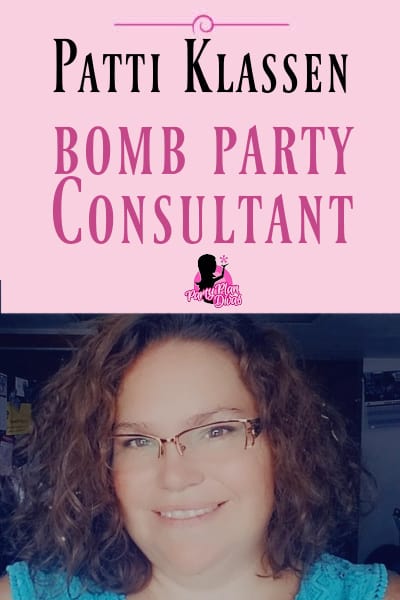 I am a stay at home mom that loves spending time with my family!
I love what I do because it gives me the opportunity to spend time with my family and I don't have to worry about them.
When covid struck I was working and it was very hard to find anyone to watch my kids and still have them do the remote learning. Now I can help my kids when they need it and work on my schedule!!
I am so happy I found this opportunity because we were able to upgrade from a 1992 van to a 2018 van and I can pay for it!!! I'm helping my family financially now! It's a great feeling!!
Watch me live on Facebook and Instagram live! I also do private parties and vendor shows!!
Social Media Links:
List of three of Patti's favorite Bomb Party products:
1- Original collections rings, earrings and Necklaces every month we get new designs even have kid size rings!
2- Birthday Bombs! Every month we have rings and earrings that are guaranteed to have the birthstones of that month!!
3- Special collections these are collections that have a theme for the month. Example: Galaxia was a space theme with some stones that glow in the dark and they were on black gold settings! We even have special collections for little girls!
Click here to go back to the Party Plan Divas Direct Sales Companies Directory