Secret Santa Wishlist to Boost Your Holiday Sales
Ready to skyrocket your holiday sales? This super fun and easy holiday themed printable will help you boost your sales all season long!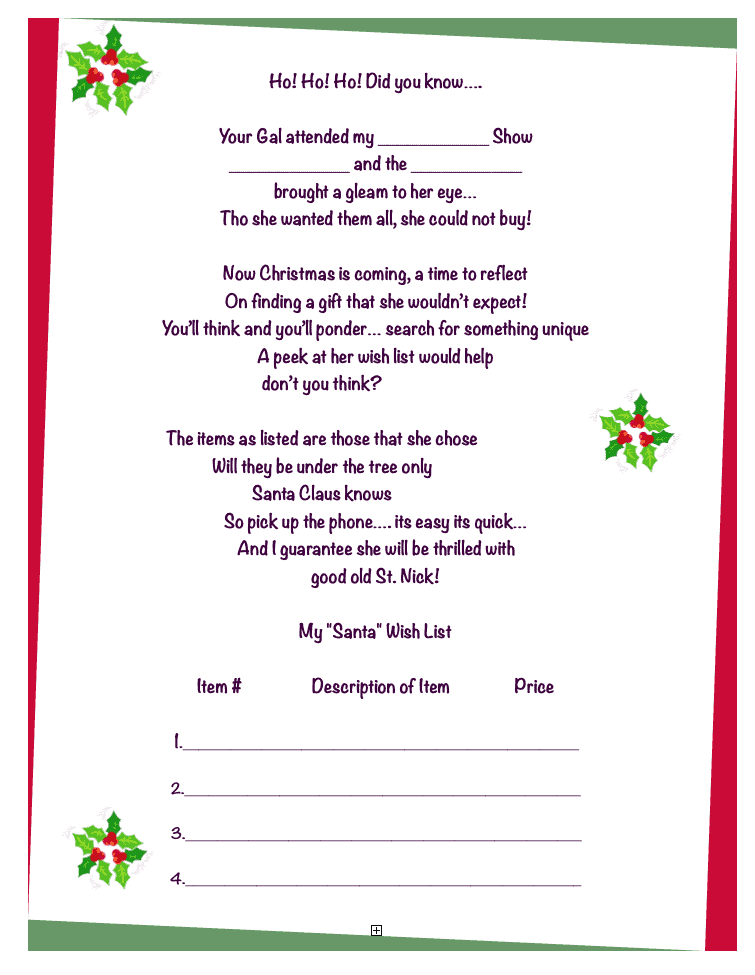 You can start now with boosting your holiday sales with this fun and effective Secret Santa Wishlist Letter. Edit this printable with your name and company information along with your phone number.
Then print a couple copies and take them along with blank envelopes to your parties in your Mobile Office. During your party intro make sure to go over the Three Ways To Participate – emphasizing the first step of marking each item they are interested in during the party.
When each guest enters the Ordering Room, ask them if they would like you to send a Secret Santa Wishlist to a loved one with goodies she saw at the party.
Quickly choose which four items she would like to add to her Wish List and have her fill out the envelope with the address of her "Santa" along with the best number to follow up.
Then all you have to do is mail off the letter, and make a follow up call a few days later to see if Santa is ready to order!