Top Ten Tuesday – Tools For Success
Business is easy when you have the right tools.
Talk to any carpenter, plumber, electrician, etc and they will tell you how important having the correct "Tools for the Job" will make work run more smoothly.
The Party Plan Business is no exception to this rule.
My Top Ten favorite Tools For Success (in no particular order) are:
This post may contain affiliate links which means we receive a small commission at no cost to you when you make a purchase. As an Amazon Associate, I earn from qualifying purchases.
My website – PartyPlanDivas.com with a SHOPPING CART!!
Ok, obviously Party Plan Divas IS my business, but  I too use the Template Library and Training Library for my own personal Party Plan Business.
The shopping cart is also a no-brainer -did you know that $146.4 BILLION dollars was spent on online shopping in 2006?!! (source)
Would you like to tap into just a FRACTION of that!? You can – with an online store!! Yep it's REALLY that easy.
Gmail Email – I use email for everything.
Truly.
I have several different email accounts, all through Gmail which all come to my iPhone, Outlook, and PC so that no matter where I am, I can see when new emails come in.
I get all of my Social Media Notifications, Order Notifications, Party Leads, etc all delivered via email. I would say that 95% of all of my correspondence done on a daily basis is through email.
Also with tools such as MailerLite I can send out several thousand emails in just a few clicks!!  Talk about "spreading the word!!"
Party Plan Divas Blog – My blog is a great tool for business because I am able to really show you who *I* am as Lynsey, not just as The Party Plan Coach.
I get to do fantastic reviews, giveaways, participate in weekly Memes and link with other bloggers and so much more.
Plus I am able to write my thoughts, experiences, and events that go on in my life.
Blogging can be time consuming – but just like with journaling, for some reason when you begin to WRITE THINGS DOWN – they actually begin to happen.
Start a Blog and begin writing your life and see what happens!
Facebook – Facebook has become my #2 most visited website each and every day.
Though I do not waste time on any of the games or apps, I do absolutely love reading what is going on with everyone, chatting about World News, Pop Culture, Mommyhood, and other things that interest me.
I see so many awesome websites, meet fantastic people, and link up and network with other coaches, trainers, and product developers for our industry.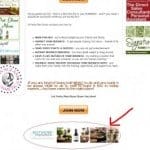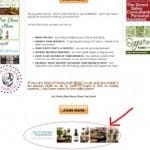 Twitter – Twitter and Business just go hand in hand now.
I found Twitter long before it was as popular as it is now, and thought it was a silly waste of time. My account sat dormant for months. It wasn't until just a few months ago that I attended a Networkers Toolbox Training Seminar that I really grasped the concept of Twitter and how it can be used for business.
I have since been Tweeting away happily and using tools such as HootSuite to manage all of my Twitter accounts and keep it touch with all of my Twivas in the Twitterverse…
iPhone or Smartphone – Whether you have an iPhone, Blackberry, Droid, or any other "Pocket PC" style phone, the Smartphones of today are absolute "must haves" for the Party Plan Industry.
As I raved in my Top Ten Tuesday – iPhone Apps For All Party Plan Divas post there are so many tools that are downloaded right onto the phone to have on the go wherever you are.
Get your email, Social Media, Tax Stuff, and even the Weather right at your fingertips.
Mobile Office – This tool I talk about so much in my training and it is an absolute "must have" for ALL Party Plan Consultants.
A Mobile Office is a portable file box with all of the tools we need to do business – Hostess Packets, Recruit Packets, Business Cards, Order Forms, Catalogs, Pens, Calculator, Gardening (Marketing) Gifts – all neatly organized and packed into your car!
Take it everywhere – you never know when an opportunity arises for business – always be PREPARED with your Mobile Office!
The Diva Success System Planner – Have you seen pictures of my Planner?
I would be completely lost without it.
I have everything in this planner – from my dental appointments to my daughter's gymnastics meets, as well as my Hostesses, new Recruits, Meetings, event… you name it – if it is happening in my life, it is in my Diva Success System Planner.
I keep everything color coded for an easy "at a glance" look at what all I have going on, and the colors go throughout the planner for each category of my life.
Gardening Gifts – All of my marketing tools!!
Yes, I keep them in my Mobile Office as I mentioned above, but these are tools you absolutely must have on you at all times.
Gardening Gifts include business cards, samples, gifts, etc. Never be caught without them – and hand them out generously!
Any woman you see is deserving of a little "gift."
Remember presentation is key – so make sure it is pretty.
Check out our Gardening Section in the Training Library for tons of ideas of Gardening Gifts for all industries!
Office Hours – Ok, so it isnt really a "tool", however having a work schedule is just as important to a Party Plan Professional as it is to a Corporate Professional – your doctor's office is NOT open 24/7 – neither should you be!
We are in this business to make a significant income while working for ourselves, and around out lives, so make sure you are doing just that.
Set your Work Hours, Party Dates, etc and STICK TO THEM!!
Use The Diva Success System so that you will know what you need to do each and every day to stay on track building your business in only 30 minutes per day!
These are my favorite Tools For Success… what are yours?